Each room has an interactive element, so if you want, you can leave a sign of your passage to the next travelers.
Discover all the amenities I designed for you.
New York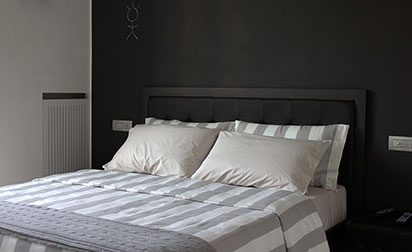 If you choose this room, you'll have a wall available, usable as a blackboard.  A blackboard that creates an unique atmosphere, always on the go, changeable and a source of information and tendencies, like the city of which it is inspired.
The room of 18 sqm is characterized by dark colors and style elements that recalls the metropolitan air of NEW YORK.
London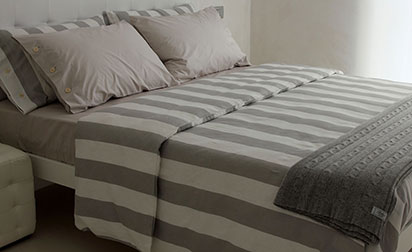 If you choose this room, you'll have a book sharing library where you can enjoy complete freedom in taking away a book or leaving one. A bookshelf which gives a vivid, culturally atmosphere with a hint of mystery as the city of which the room was inspired.
The room of 21 sqm is characterized by light colors and style elements that recall the sober and elegant air of LONDON.
See the room's picturese
AMENITIES
The rooms are furnished with a Queen sized bed with a Dorelan mattress made of 16,000 box springs and thermally gradual memory foam with a  gradual adaptability for a unique combination of comfort. All mattresses are non-allergenic and anti-mite.

Daunenstep bed duvet sand pillows as well as linen of cotton and Bellora linen blend are used for the bed.
The rooms includes a snack corner and a private bathroom with a spacious shower and thermostatic Culti products for body care.

For extra comfort during the booking process you can make the choice of your favorite pillow from those proposed in the menu, of bathroom linen in soft terry or lightweight honeycomb materialas well asa bath towel or a bathrobe.
The room are alsofurnished with:
Free WIFI
minibar
Water boilerand Gaggiacoffee maker with Illy wafers
safe
hairdryer and hair plate
Air conditioning with independent thermostat
See all the services I thought for you